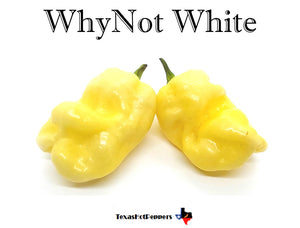 WhyNot White - 8 Seeds
A great variety created by Danilo Marini of Space Chili Peppers.  Its a cross between Jays Peach Ghost Scorpion and 7 Pot White. This pheno ripens to a creamy white/pale yellow. Pods are a bit smoother than the peach pheno. Excellent flavor.
We also carry the peach pheno.