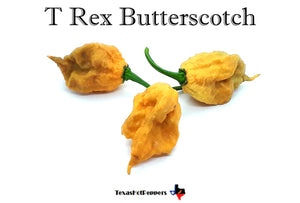 T Rex Butterscotch - 8 Seeds
One of the most interesting colored pods you'll see. The pods seemed to be ripening to a peach but then the color darkened further to a butterscotch/light caramel color.
This is a pheno that came while growing a T Rex Golden.  It is very unstable, color and shape may vary. Most pods have a stinger.  Extremely hot variety.