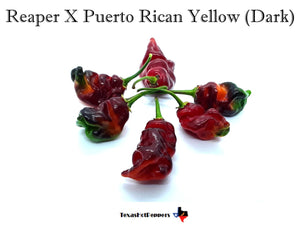 Reaper X Puerto Rican Yellow (Dark) - 8 Seeds
Very unique variety with beautiful pods.  This variant of the Reaper X PR Yellow is a dark leafed plant, with very wrinkly pods that ripen from Dark Green/Black to various shades of orange/red/purple.  Pods are very hot. This is an unstable variety, Color/shape may vary. 
Back in stock but very limited seeds!