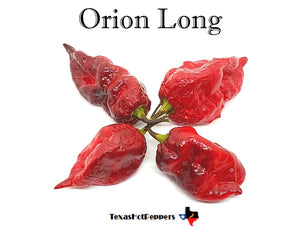 Orion Long - 10 Seeds
The Orion is a 3 way cross developed by Rocco Maltesi, Fatalli Gourment Jigsaw x Big Red Mama x Yaki Blue Fawn. It is not completely stable as of yet, and one of the phenos we got this year was a longer pod with coloring very similar to the original.  Extremely hot pods.
As mentioned above this strain is still unstable, shape/color may vary.