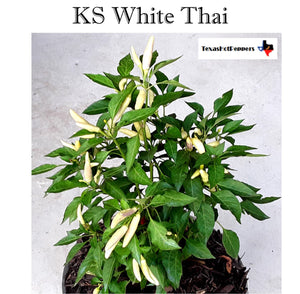 KS White Thai - 10 Seeds
These are grown Hydroponically inside a grow tent, plant/flowers are isolated.  These are premium healthy seeds!
A different version of White Thai introduced by Khang Starr.  The difference with this version is that pods are larger, with light purple mottling on the pods before they ripen to red.  Beautiful plant and pods, very productive plant as well.