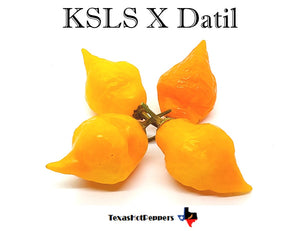 KS Lemon Starrburst X Datil - 8 Seeds
An interesting cross between the famous KSLS and another great flavored pepper, the Datil. Pods are lantern shaped and ripen yellow.  Flavor is really good, with heat in the habanero range. 
Unsure of the filial generation of this cross, color/shape/heat may vary.