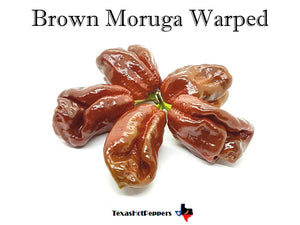 Brown Moruga Warped - 8 Seeds
A cool pheno from Judy's Brown Moruga, these pods are slightly longer than the original and very ridged giving the pods a slightly warped look.  Flavor and heat are very similar to the original.
Due to this being an off pheno, results may vary in regards to shape/color/heat.