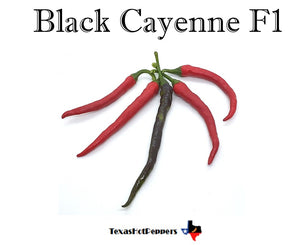 Black Cayenne F1 - 10 Seeds
This is a cross between Black Jalapeno and Cayenne (Red).  Pods have the long cayenne shape but are very dark when exposed to sun.  Some pods do get very long, probably 10" or so.  Pods will eventually ripen to a deep red.
Please understand before purchasing that this is an unstable cross, color/shape etc may vary.