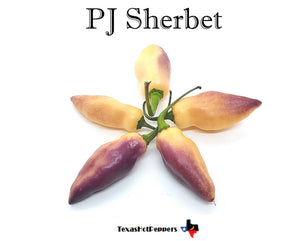 PJ Sherbet - 8 Seeds
This we believe is a Pimente De Neyde X Bhut Jolokia variation (there are LOTS of different phenos from this cross)  Foliage is dark, pods ripen to a white with purple mottling, some with amazing coloring.  Pods that don't get sun tend to ripen almost completely white.  These are pretty hot, with some fruity undertones.
Limited Seed - if you want these don't wait!