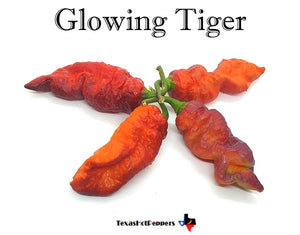 Glowing Tiger - 8 Seeds
This is a cross between Pink Tiger and Moruga Yellow.  Pods and foliage are both dark purple.  The pods ripen to shades of orange/purple a bit like glowing embers. These are extremely hot.  Very high yielding variety. 
Unsure of filial generation, shape/color/heat level may vary.